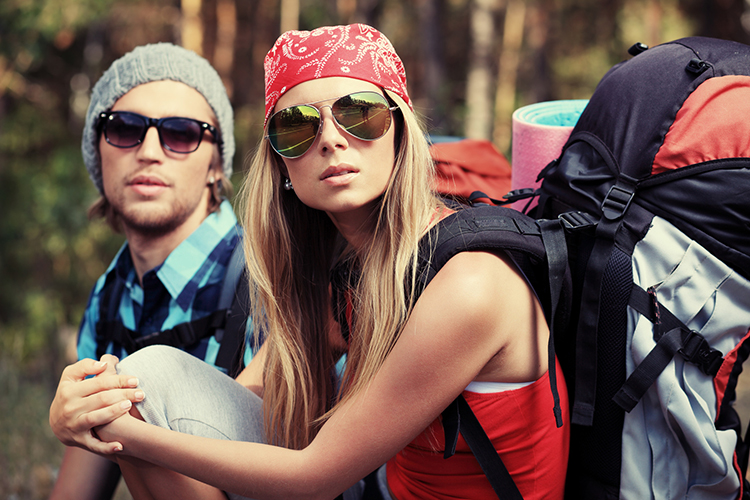 Are you a backpacker or planning to be one? Chances are you're not planning to spend your budget on 5-star hotels or eating gourmet restaurant meals. If backpackers can do one thing well, it's travel on a budget. And if you haven't learned how yet, you will. Because the more frugal you can be as a backpacker, the longer your trip will last, and we all know what that means: more amazing memories, more incredible experiences, more time to explore the world. Win! So follow these tips to stretch your budget and your backpacking trip to the max:
Making Preparations
Not all of your budgeting happens while you're traveling. In fact, you can take care of a lot of the money issues before you even leave town. Start out by researching any visas you'll need on your travels. Figuring this out beforehand can save you money because you'll often pay more if you purchase a visa last minute at the border. Often you can get your visa cheaper the embassy in your home country. And purchase travel insurance to cover the cost of any injuries or health issues abroad. Better to invest a bit now than pay massive medical bills later. Invest in a good quality backpack that isn't going to break on you. Again, invest a bit more money now, and you'll have a bag that will last you for years rather than months, saving you lots of money in the long run.
Know your rights! If you miss a flight, due to the company being delayed or something similar, it's not your fault, so check out Flight Delay Claims 4 U and be compensated, growing your traveling fund!
Making Bookings
Book early for flights and accommodations to save money on your trip. Sometimes you can score cheap last minute deals, but why not check ahead anyway? Tuesday and Wednesdays are the cheapest days to fly, so check those first. And Tuesday at midnight tends to be the cheapest time to go online and buy your ticket. When it comes to flying and getting to the airport, you have a few options. You could take an airport shuttle, or use Jetparks Manchester to park for cheap. Manchester airport parking is a good option if you want a cheap and safe place to keep your car while you're traveling. For accommodations, look at sites like Hostelworld and Couchsurfing to find cheap places to stay. Ideally you want a place with a kitchen so you can cook your own food some of the time. Which brings us to…
Eating on the Cheap
Food and drink tend to be one of the biggest expenses of most backpackers. All that traveling works up an appetite! And socializing at bars can really take a chunk out of your prepared budget, as alcohol can reach skyrocketing prices abroad and in touristy areas. So how to deal with this? Instead of eating at restaurants for every meal, locate the local market and buy some ingredients to cook a meal at your hostel instead. Or better yet, go in with some fellow travelers and cook a meal together. You'll have a great bonding experience, save money and probably eat more healthfully. And try to limit your bar-going to a few nights per week at most. If you make this a regular occurrence, your wallet will suffer as well as your body.