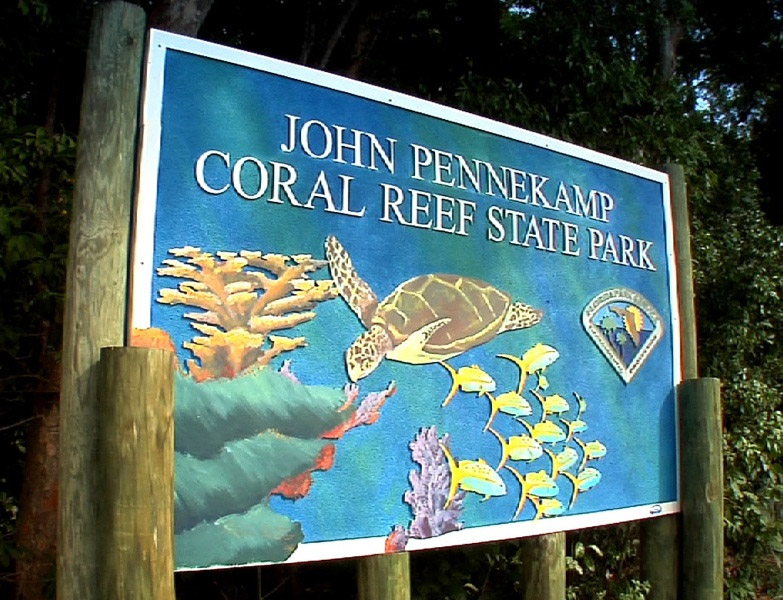 As well as being home to giant talking mice and other fantastical creatures, Florida is also one of the most diverse states in the US in terms of wildlife, with a range of different ecosystems providing the habitats for a huge number of exotic animals. From the everglades to the offshore reefs, it's a fantastic place for nature lovers.
Because of its long, thin shape – and the fact that it's a peninsula – the state of Florida enjoys a very diverse coastline, with conditions on the Gulf Coast in the west being markedly different from those on the Atlantic side, while the southern tip has a distinctly Caribbean feel.  This means that a vast array of creatures are able to live here, and the good news is that local authorities have done a great job of protecting the local ecosystems by setting up national parks and nature reserves.
To experience the best of Florida's wildlife you'll need to travel around a bit, so it's a good idea to hire a car at Orlando airport. For more information on doing just that, click here, and for a guide to some of the best wildlife-spotting locations in the state, read on.
John Pennekamp Coral Reef State Park
Located in Key Largo, which sits off the southern tip of Florida, is the US's first underwater park, the John Pennekamp Coral Reef State Park – named after the Miami journalist who played a fundamental role in the establishment of the Everglades National Park. The drive out here is pretty spectacular, with incredible ocean views on offer as you leave the mainland.
This incredible reserve extends three miles into the Atlantic Ocean and encompasses around 178 nautical square miles of coral reefs and mangrove swamps. Tourists can discover the stunning aquatic attractions here in a number of ways, with glass-bottom boat rides on offer as well as scuba diving and snorkelling excursions.
Sea turtles are among the most charming animals that can be spotted here, although expect to see a dazzling array of brightly coloured fish as well as the odd reef shark or barracuda. There's also a 'Christ of the Deep' statue for scuba divers to discover, while ornithologists are sure to find the tropical shore birds equally diverting.
Florida EcoSafari
Located a little closer to Orlando, the Florida Forever reserve is home to the hugely popular Florida EcoSafari. Sitting just off US Highway 441, this 4,700-acre ranch covers nine different ecosystems and contains one of the highest concentrations of endangered species in Florida.
Among the animals that can be seen here are alligators, black bears, white-tail deer and the hugely popular yet highly elusive Florida panther. There are also several different ways of getting around the park, with coach safaris on offer for those who want to take it easy, while horseback safaris are also available if you feel like getting a bit closer to nature. On top of that, visitors can get a monkey's-eye-view of the forest by taking the zipline safari or the cypress canopy cycle, which is a pedal-powered pod that passes through the tree-tops.
Kennedy Space Centre
NASA's Kennedy Space Centre may not sound like a great place for nature lovers, but the facility is in fact located in the middle of the Merritt Island Natural Wildlife Refuge, which is home to more than 500 exotic species. The island boasts a number of different habitats, ranging from saltwater estuaries to brackish marshes and hardwood hammocks, and as such is able to sustain an extremely wide variety of wildlife.
Sea turtles, manatees, alligators and bald eagles are just a few of the animals that live among the launchpads and spaceships.