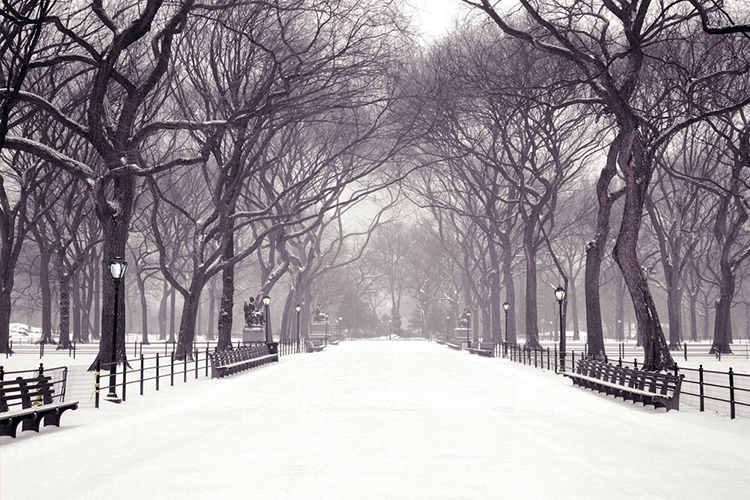 For many travellers, the ultimate Christmas holiday destination is the Big Apple – New York City.  From the bustling shops and vibrant nightlife to ice skating at The Rockefeller and walking through a snow covered Central Park, New York City really is Christmas as it's meant to be.  Festive cheer is everywhere in the city as both tourists and locals enjoy the true magic of this city at Christmas.  One thing you can be guaranteed if you're ever lucky enough to be enjoying a holiday in New York at Christmas time is that there is no shortage of things to do.  From free events to spectacular theatre performances, there really is something for everyone.  Below we look at 4 things that should be top of everyone's list when visiting the Big Apple at Christmas.
Visiting New York at Christmas
Ice skating at the Rockefeller
The iconic images of the huge Christmas tree at the Rockefeller Center with families skating on the ice rink below it is something that many of you are probably familiar with.  Whether you're a fan of the ice or not, no trip to New York at Christmas would be complete without getting your feet into a pair of skates and hitting the ice!  Enjoy the festive atmosphere and the wonderful views that surround the rink – a great way to spend any morning, evening or afternoon.  You can find out more about ice-skating at Rockefeller here.
Horse drawn carriage through Central Park
Central Park is one of the most popular landmarks in New York City covering a huge area of the city.  While most people choose to experience it on foot or even on a bike, there's only really one way to enjoy this magical setting at Christmas – horse and cart.  Horse-drawn carriages are lined up between 5th and 6th Avenue all year and will let you enjoy some of New York's greatest attractions while lying back and relaxing.  A great way for a couple to add some romance to any trip to the Big Apple.
Explore New York's Christmas Markets
You can't help but feel the festive cheer when walking through a Christmas Market, and New York City certainly leaves you spoilt for choice.  Take in the sights and smells of local New York delicatessens and food producers while picking up a gift or two for the family in one of the city's many markets.  Three markets to check out are Bryant Park's Winter Village, Union Square Holiday Market and the Columbus Circle Holiday Market.
Take in the stunning window displays
Let's face it, one of the best things about visiting New York at Christmas is all of the shops that you will get to visit.  The best place to take all of this in is to walk along Fifth Avenue, beginning your journey on 59th Street and ending at the famous Macy's on 34th Street.  This will also give you a great view of Rockefeller.  Other shops to visit include Bloomindales, Barneys and Saks on Fifth Avenue.
New York City and Christmas are a winning combination and something that has been relived on the big screen time and time again.  See these experiences firsthand by adding Christmas in New York to your travel bucket list.
Main image from Pixabay.